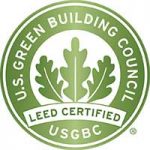 Whether you're looking to become LEED Certified (LEED, or Leadership in Energy and Environmental Design, is the most widely used green building rating system in the world.) or just looking for ways to make your facility more "Green", Solid water treatment chemistry can help.
Reduce Economic Concerns
Economic Benefits of having a well-run Water Solutions Nw Solid Concentrate chemistry treatment program include the following:
The cost of transporting solids is approximately 1-2% of the chemical costs, versus 15-20% of the chemical costs for liquids.
Approximately 15-20% of your chemical budget is used to ship mostly water when using liquids.
In addition to the substantially higher costs of transportation of liquids, there is also a "hidden cost" for using drums. One study put a time, then a dollar value to this hidden cost, and calculated an additional cost of over $140 for each drum.
Solid chemistry can help you save water, sewer, and chemical dollars by reusing the water, its maximum number of times.
One study concluded that increasing the number of times water can be reused in a cooling tower from 4 to 6 cycles, would have the effect of reducing water make-up demand by over 408,000,000 gallons annually in just the Commercial and Institutional markets.
Reduce Your Carbon Footprint
Liquid chemicals are very heavy and consume a great deal of energy to transport.
Most liquid products require adding caustic to the mixture to remain in solution.
Solid Concentrate products do not require the addition of hazardous caustic.
A 55 Gallon drum, weighing 500 pounds, will consume 2.5 more gallons of diesel fuel per typical shipment than a 50 pound carton of Water Solutions Nw Solid chemistry having the same amount of active ingredients.